What you need to know about Holdem Manager
Overview Holdem Manager will help you learn about the features of using the popular poker tracker. This is a program that will help you with the game: collect statistics of your distributions, information about rivals and other information in poker.

Just note that the use of this software is not allowed in every room. Therefore, to begin with, make sure that you can use Hold'em Manager at your chosen site.

It is important to know that the software is paid. To purchase the official version of the program you will need to pay a considerable amount - 99 dollars. You can buy the version for $ 59, but it can only be used at low limits (distributions with bets of up to 0.25 / 0.50 and tournaments with a deposit of up to 22 dollars are taken into account.
Main functions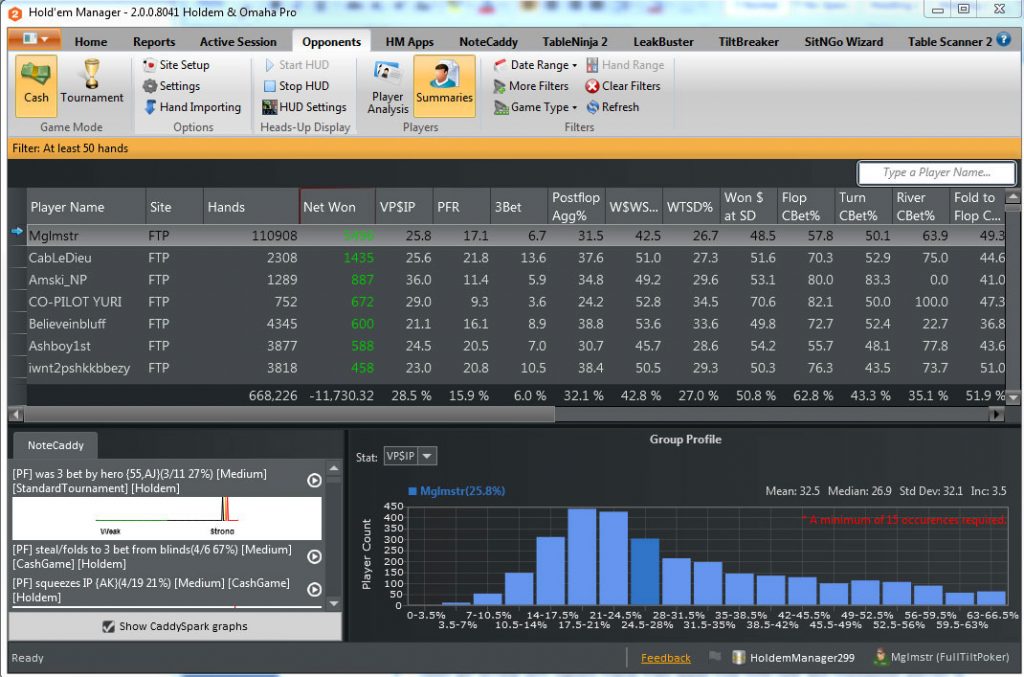 The main function of software, for which they buy it, is the ability to obtain statistics about players. The program reads the nicknames of opponents and displays you the statistics of their games. You can evaluate the strength of your opponents in a few seconds. In this regard, you can adjust the tactics. And you can get data on various parameters (all of them are configured in the program).

Hold'em Manager collects data only on those players with whom you have already played hands. And takes into account only the games played with them at the same table. But on special sites you can buy whole archives of distributions of different players for different rooms.

Also, players will be able to receive statistics of all their distributions. This more detailed analysis of all your games will reveal errors, patterns that are just so hard to notice.

Another feature of the software is that you can view the played hands and take them apart step by step. So it will become clear to you exactly what mistake you made in the game if you begin to study your actions in detail.
Additional functions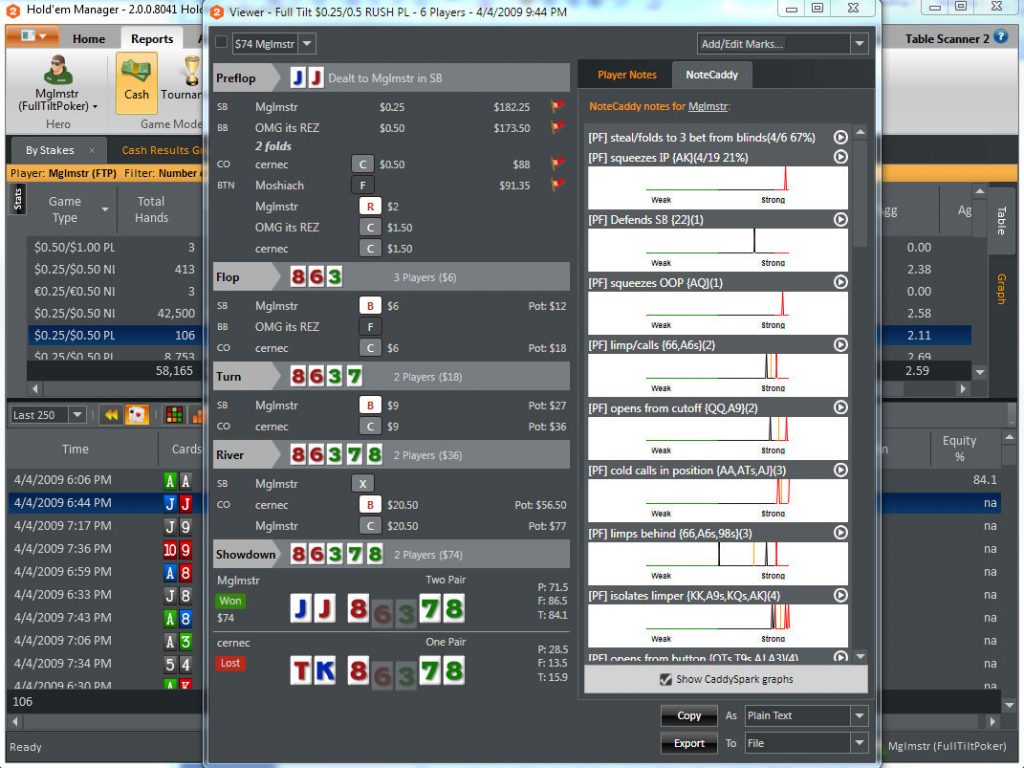 Users can buy additional software utilities. They cost quite a bit. But they open convenient functions in the program:
NoteCaddy. This utility makes it possible to make notes about the players at the tables. Quick recordings will allow you to remember at a subsequent meeting how this or that opponent plays;
TableNinja. Utility for fans of multi-table tournaments. Structures data on opponents from all tables, so that it is easy to navigate the menu;
LeakBuster. Addition reveals the main mistakes that you make in the distribution;
TiltBreaker The utility will tell you when you fall into tilt. This will avoid unwanted cash losses;
SitNGo Wizard. An additional program that details the features of the game in Sit & Go.
Features of working with the program
We will reveal some nuances when installing the HUD:
Most often, for the program to work well, you will have to install the software room in English;
Immediately after installing the program, you should go to its main menu and check "Save My Hand History";
In order not to drag all the time the place where the opponents' statistics are displayed, you should select a place at the table at the table that you want to sit at all times.
We hope our review of Holdem Manager will allow you to decide whether to download this program and pay money for it.